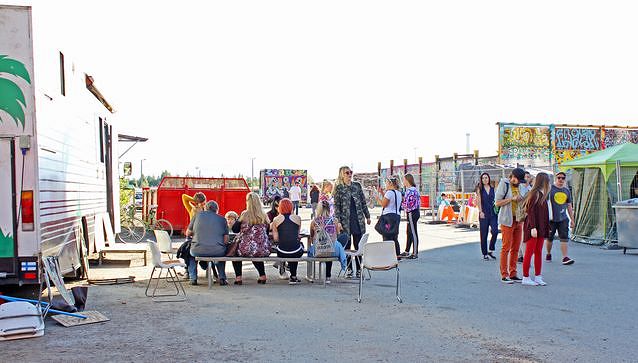 September
10.−30.9. Tampere Camera Fair
A photo exhibiton at the Lielahti manor.
Visiting hours: Mon–Fri from 10am to 4pm, Sat–Sun from 11am to 4pm. Free admission!

18.9. Circus Faktori's Open Doors
Free and open circus practice for all from beginners to professionals. At Culture Centre Kuivaamo. 
16–19 pm. 

18.9.–11.10. Aierial Acrobatics Course
The course starts from the beginning. There is a possibility to learn four different instruments for aerial acrobatics. 

22.9. Nuket & Skädäm 
"Nuket and Skädäm" time travel back to the 80'S at Culture Centre Kuivaamo. 
28.9.Kuivaamo goes rockabilly!
Enjoy rockabilly-music at Kuivaamo.

29.9. Tampere Day: Hiedanranta Open Doors
Hiedanranta open doors invite you to take a peek at the newest plans and visions about the future city district. You will also meet the people of Hiedanranta. 

30.9. Open Doors at the Cemetery of the Nottbecks
Open doors and free guidance from 11 am to 1 pm.