Temporary Hiedanranta webpages are no longer updated.
_______________________________________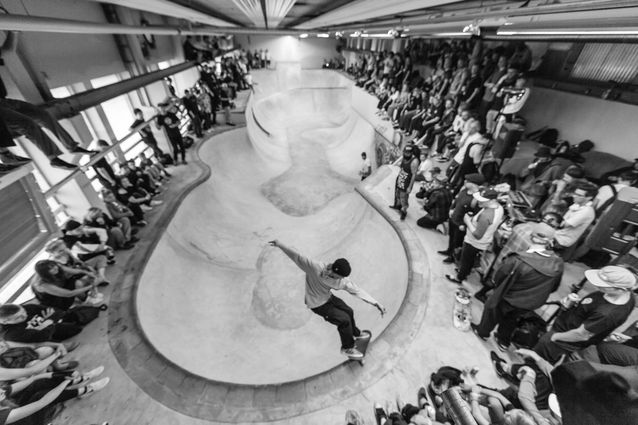 Kenneli D.I.Y. indoor skatepark is located just 20 min away from the city center of Tampere and has the biggest indoor concrete bowl in Finland. The rusty old factory area called Hiedanranta has transformed into the center of urban space development, culture and communal functions open for the public. Skateboarders and skatepark builders from all over Finland have taken part in developing Kenneli D.I.Y skatepark since 2016.
The 400m2 indoor space has a 9 ft 80´s style wooden vert ramp, 300 m2 concrete bowl with 5 ft -10 ft transitions and a small street course. During the Summer the outdoor area is also skateable with a spine-miniramp and some small concrete structures.
The indoor skatepark is open every day with an entrance fee of 4 euros. Check the opening hours from facebook: Kenneli DIY. Also two international skate festivals are held every year at Kenneli D.I.Y.: "Mans-e-rama" pool skating festival in August and "Trelogy" festival in February. Tampere has a sick skateboard scene and the best facilities in Finland to skate all year round – Welcome!
Kenneli D.I.Y.
Tehdaskartanonkatu 24, 33400 Tampere
Further Details
teemu.gronlund(at)kaarikoirat.fi
Teemu Grönlund 050 3482108
Facebook
Suomen Rullalautaliitto