Temporary Hiedanranta webpages are no longer updated.
_______________________________________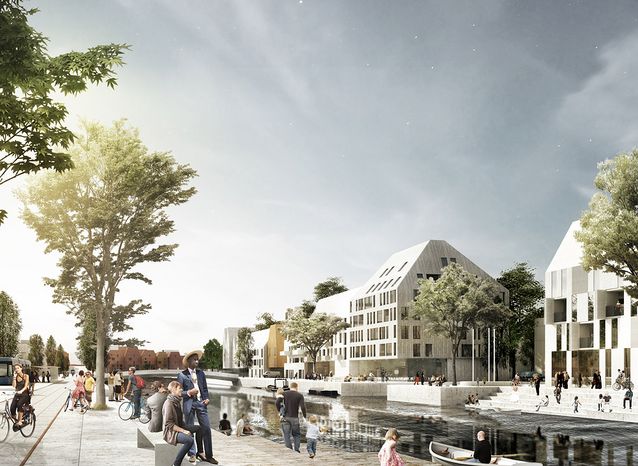 Nestled on the shore of Lake Näsijärvi, Hiedanranta is a future city district that is being developed with a new concept in collaboration with city residents, enterprises and organisations. The plan is to build homes for 25 000 residents and facilities for 10 000 jobs in Hiedanranta. The Tampere tramway will pass through the area in the future. Hiedanranta is located some four kilometres from the city centre.
The new city district and the changing Lielahti area

The new city district will comprise three subareas: the historical factory area, the Lake Näsijärvi shore zone and a part of the Lielahti commercial area. The planning of the district was launched in 2016 with an international ideas competition. The jury selected two entries as the winners of the competition, and the planning of the area is continuing based on the winning proposals.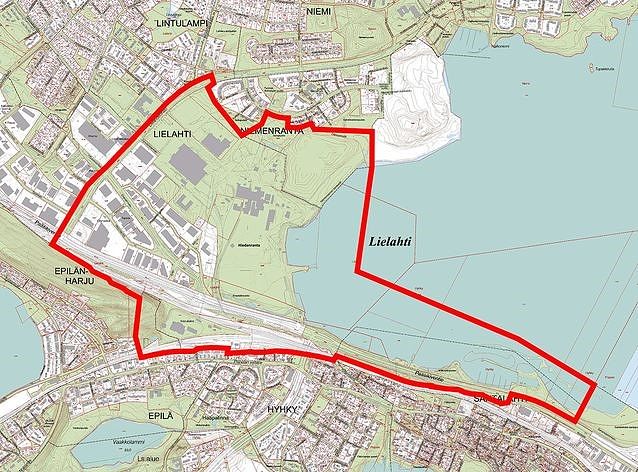 The preparation of a master plan for the area commenced in the spring of 2017 with a process involving the city residents and dubbed the ideas competition "after party". In public workshops, the participants joined forces in developing, among other aspects, block structures, housing solutions, as well as a sense of community and new ways of working to suit a city of the future. The master plan will be completed in 2018, after which the local detailed planning will commence.

Development platform for smart and sustainable solutions

The Hiedanranta area serves as a piloting platform for new technologies and methods. We invite businesses whose R&D efforts focus on digitalisation, sustainability, circular economy, energy solutions or food production to join us. There are currently some 40 different development projects ongoing in Hiedanranta.
For example the sanitation solution for the Kulttuuritila Kuivaamo venue has been implemented entirely by means of a dry toilet system with a total of 13 toilets and, additionally, five dry urinals in the men's room. The system is a significant pilot project on a Finnish and Nordic scale. During the summer of 2017, an algae growing plant was built in Hiedanranta and is used by Tampere University of Technology to study the cultivation of microalgae from the urine collected from the dry toilet system.
Due to the industrial history of the area, there is an abundance of waste fibre at the bottom of Lake Näsijärvi, and its utilisation in earth construction and as an energy source is currently under investigation. A closed-cycle-based farming plant growing strawberries is also operating in Hiedanranta.
Hiedanranta Development Programme and the City of Tampere are in charge of the progress of Hiedanranta area. Follow the latest news about Hiedanranta or contact us if you wish to develop your business in Hiedanranta at our official web page. Future renewable energy solutions, smart energy networks, nutrient recycling and biorefining are already being generated in Hiedanranta!
Follow the development programme here: 
www.tampere.fi/hiedanranta 
Hiedanranta on Facebook.